Get better results by using zDox today!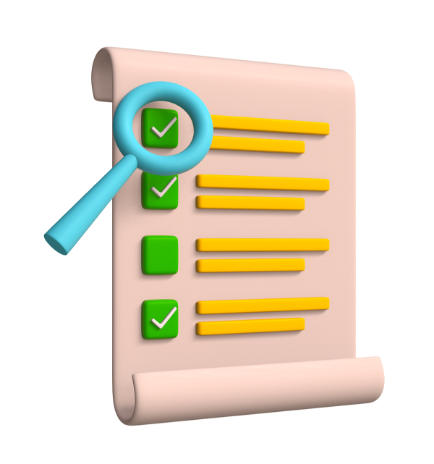 PDPA consent process

Web Application
Mobile Application
Improve file quality when print out
Add comment for sign
View user in group
NDID update mode 2

Provider logo shows as enrolled

Add Terms of Use, Privacy Policy, PDPA
Cannot sign single page document of Android version
Signature incomplete when it places near corner of the page
New Document Viewer

View only mode
Comment and annotation mode

Comment and Annotation

Uneditable format document could add annotation.
Editable document could make hilight, underline, strikethrough word
Support view Open Document Format (.odt) for DMS
User could empty all deleted files in Trash
Invalid approval process
Rotate page is overlap
Username is case-sensitive for task
Revert version doc for resend task
Add "Procedure for using right to erasure/destruction" to privacy policy 
Document size will be smaller when rotate after zoom document.
Download all at share folder
Remind task
Enable LTV signature and add timestamp (digicert) on sign document
Get user in group for share, set permission, member of site
Hide report and storage usage on dashboard
Hide register company on register account
The download file name must be spaced instead of  the symbol.
Click 'back' from the browser then the message in the search textbox will be encoded.
When zoom picture in the template the signature position is in the wrong position.
Error when set auto approves on the task that attaches more than 1 file and sends to more than one recipient.
The system doesn't clear login failed counter after success login.
Cannot open and edit the document with O365 when using Hotmail account.
Cannot resend the task that reverted to the first version.
Open share document from link and system display 'Session timeout'.
View file from chatbot
Add free text control for sign document
Sign up with NDID
Identity verification by NDID
Improve conversation dialog.
Change image "How to upload" for IOS and Android.
User who do not connect to zDOX application can view "Contact us".
Document contain more than 30 pages will be upload to zDOX folder without classify.
Classify 40 document types of PDF document with 85% accuracy, including

Insurance policy
Work delivery letter
Commercial registration
House registration
VAT registration certificate
Marriage registration
Divorce Registration
Memorandum of Association
List of shareholders
Credit card
Debit card
Health insurance card
ID card
Membership card
Loyalty card
Tax invoice
Driver's License
Warranty Card
Education Certificate
Salary Certificate
Company certificate
Medical certificate
Leave letter
Job application
Quotation
Receipt
Share certificates
Wills
Death certificate
Minutes of the meeting
Resume
Bank passbook
Salary slip
Non disclosure agreement
Copy of vehicle registration
Passport
Contract
Investment Document
Vehicle maintenance documents
Others
Add all signer email in CC for reject workflow
Ordering site lists by name
Toggle lost when open zDOX in the mobile browser
Android version 8.1
IOS version 10
Can use Face ID or Touch ID for login to the application after the session is expired.
The screen freezes when pressing the Sign button. 
zDox user can connect zDox Connect
Disconnect or change the account of zDox.
Keep files to zDox folder name 'My Files' and classify document by Mime Type
Classify 20 document types of PDF document with 85% accuracy, including

Minutes of the meeting

 

Salary certificate
Passport

 

Bank Book
Salary slip

 

Education certificate
Resume

 

Receipt
VAT registration
Medical certificate
Tax invoice
Delivery letter
Copy of car registration certificate
Employee leave document
Job Application
House Registration
ID card, Information confidentiality agreement
Quotations
Others

In case of the model select the wrong document type. User can select the correct document type by themself.
Browse files in 'My Files' folder by browsing the type of document specified in the upload.
List all task by lazy load
Summary all task on dashboard
Change link share public
Android change native to react native (remove create and capture to pdf)
Shared with me (View Only, Can Comment, Can Edit, Can Delete, Can Download)
Shared by me
Write log add original path id, path name, object id, object name for send task
Write log add object id for download folder, create folder, rename, move, delete file, delete trash, restore trash
Write log add parent id, parent path, object id, object name for upload file
Add client id, channel for signin with google and facebook
Warning user for login failed before lock account
Disable service count size file in site
Send mail to sender for reject task
Link Share Private (View Only, Can Comment, Can Edit, Can Delete, Can Download)
List document and folder in share folder, link share public
Remove total result for search document, lazy load 50 items per time and show loading while waiting for results.
Add, view and delete attachments, display the wrong size document.

Delete Task from link document is wrong.
View Task, Close Task, Edit Task [Open Draft, Rotate, Insert, Delete], Save Task, Delete Task
Send, Sign, Reject, Reassign, View log reassign
Download, Download All, Combine Download
Add Attach file, Delete Attach file
Set document type, Edit metadata
Export to desired folder after completed task

For the new task, the user could set all documents in export flow into the desired folder.

For Start Flow,

Users can set the export path and choose "Move" or "Copy" function. The system will default the current document path for the export path.
The related task link is a link to display all tasks that are related to the document.
Attach files feature will let users attach files during the flow process. The attached files will be deleted by the owner and can be these file types MS Word, Excel, PowerPoint, TXT, BMP, JPEG, JPG, PNG, TIFF, and PDF.
PDPA will display after login page for notice user about personal data privacy once at the first time when the detail of privacy has changed.
View the document by task version

Approval document flow can use these document types MS Word, Excel, Powerpoint, TXT, BMP, JPEG, JPG, PNG, TIFF, and PDF however only PDF files can approve with an electronic signature.

Sharing content in the site by a specific user, the system will show the suggested member site user that contents are stored. Sharing user individual files, the system will show the suggested user from all user's sites. However, the system allows sharing content to non-member site users by entering the correct username.

Allow free account Storage 5GB and send task 3 tasks per month

Allow Trial for company Storage 20 GB and send task 10 tasks per month

Update Privacy Policy
The searching results will display the only document that the user permitted.

Wrong signature position in document that smaller than A4.
Normal search (search by task name and email sender)
Advance search (search by task name, status, email sender, email signer, sent date, last update)
New menu sign group by sender and summary
Update paginator on top of task, contact, group, workflow and template List
Update search contact, group, workflow and template list
Config notify mail for receive task
Config notify mail for task completed
Notify mail by step level approval
The sender could not delete their task when email and user login is not the same value.
You could change your life by changing the way you work.