Release Notes Version 4.0
View log history activity task from action below:

View Task
Close Task
Edit Task [Open Draft, Rotate, Insert, Delete]
Save Task
Send
Sign
Reject
Reassign
View log reassign
Download
Download All
Combine Download
Add Attach file
Delete Attach file
Set document type
Edit metadata
Delete Task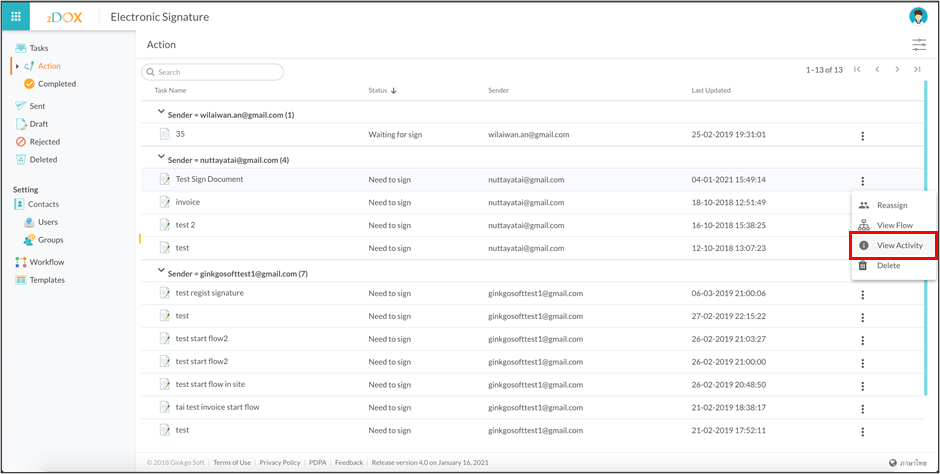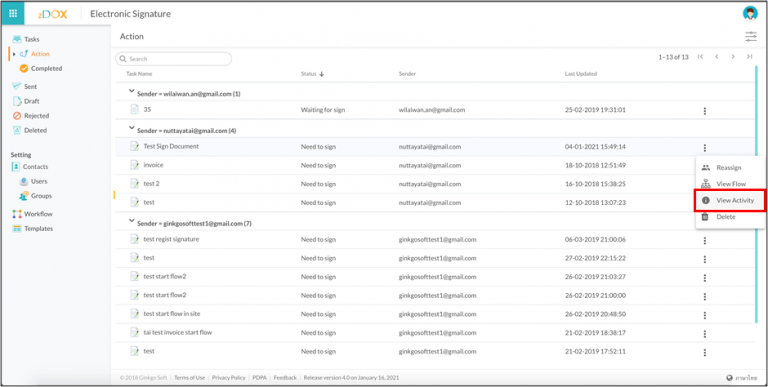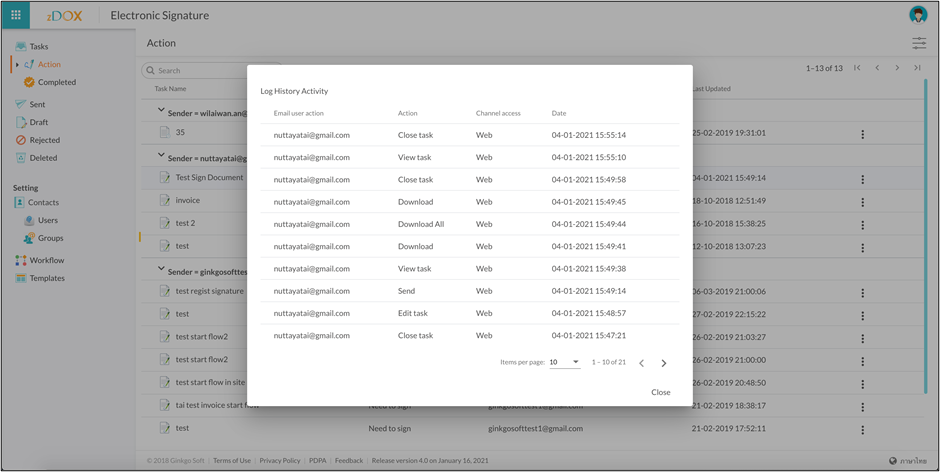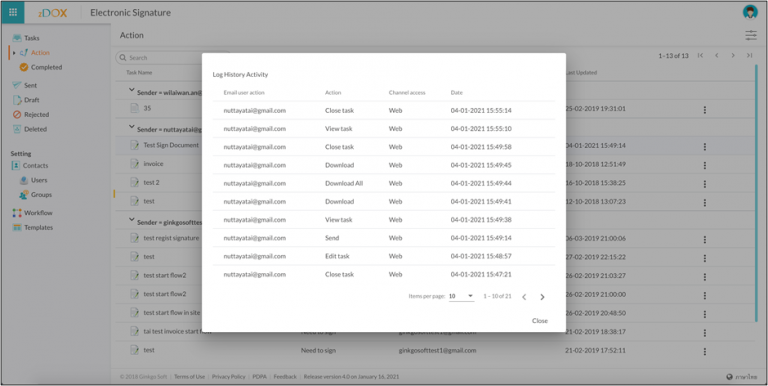 Export to desired folder after completed task

For the new task, the user could set all documents in export flow into the desired folder.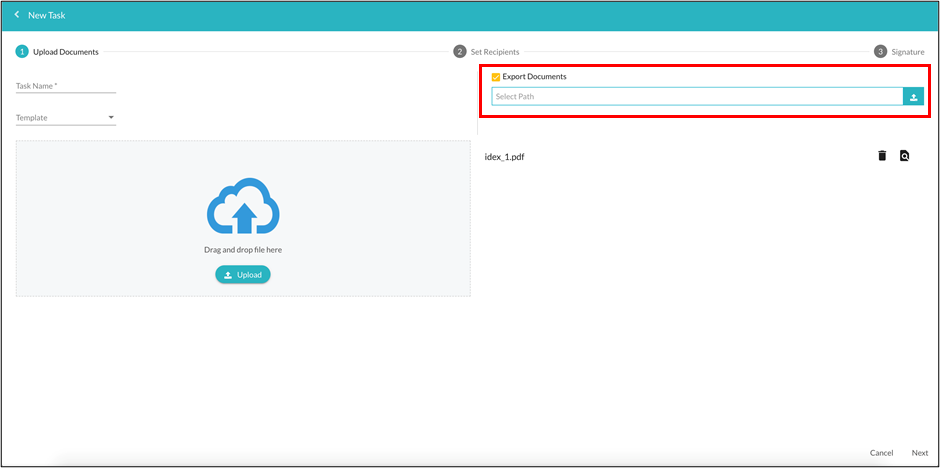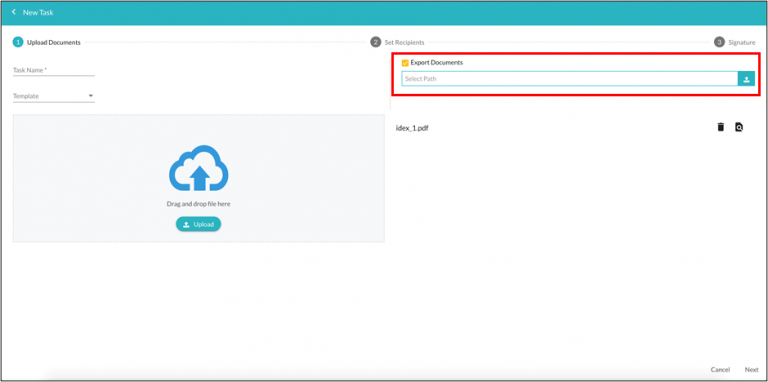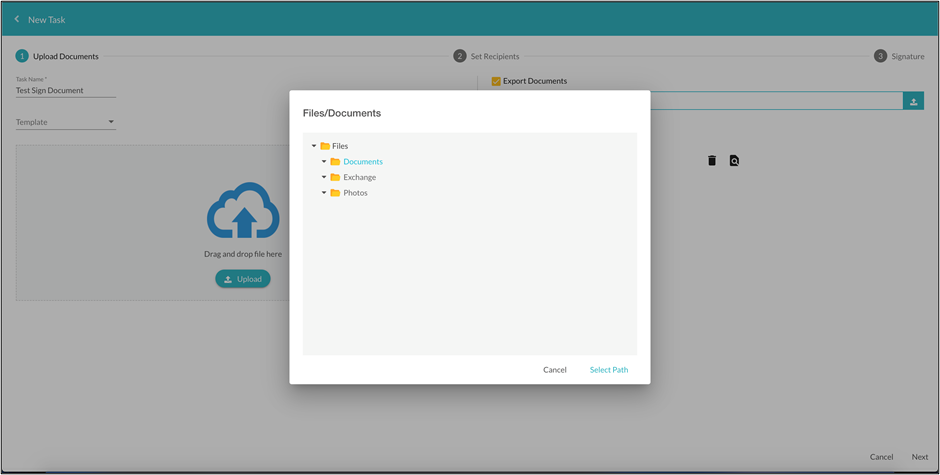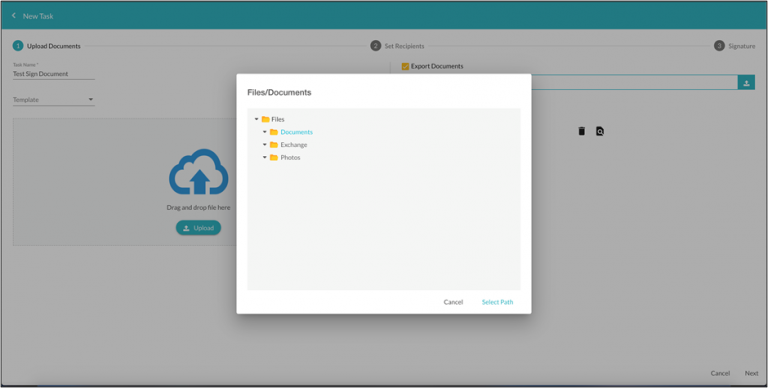 For Start Flow,

Users can set the export path and choose "Move" or "Copy" function. The system will default the current document path for the export path.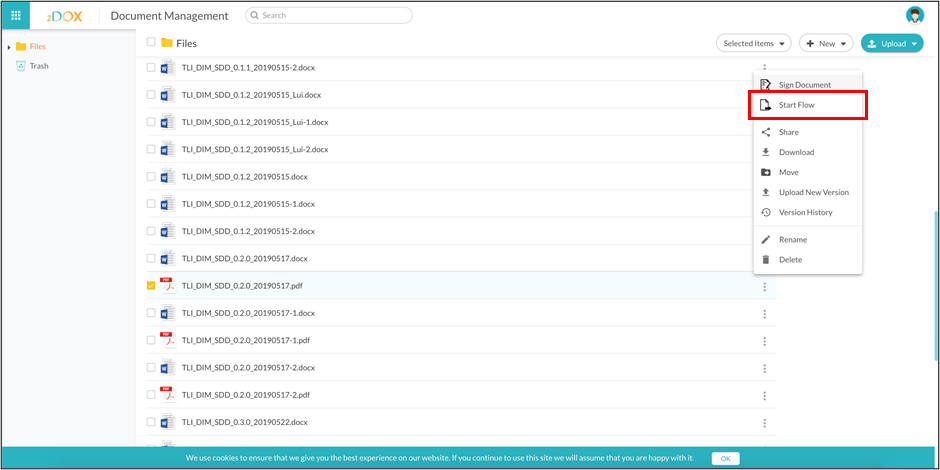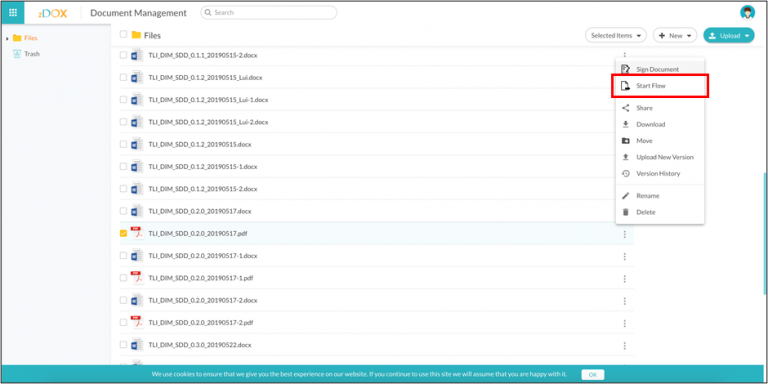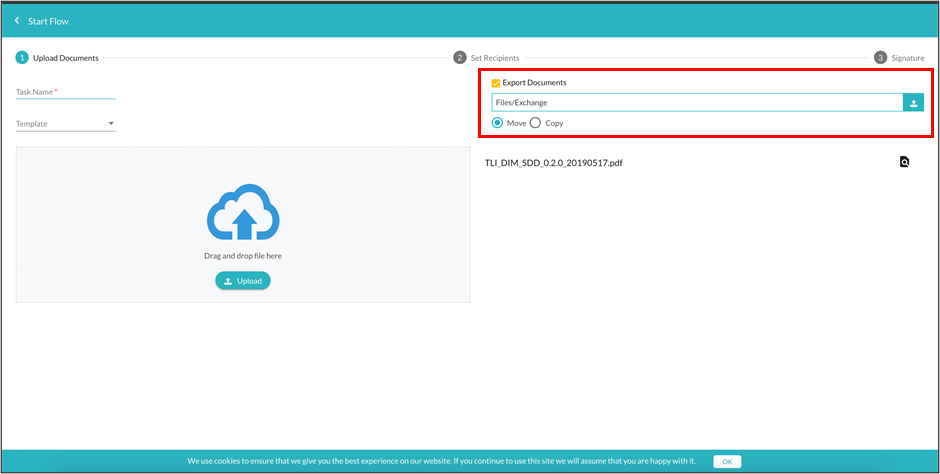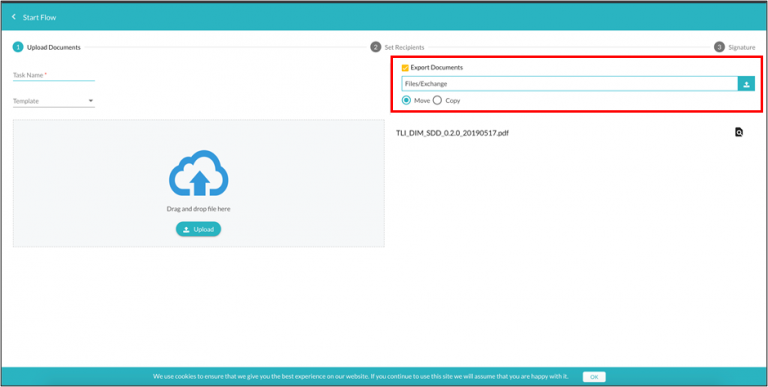 The related task link is a link to display all tasks that are related to the document.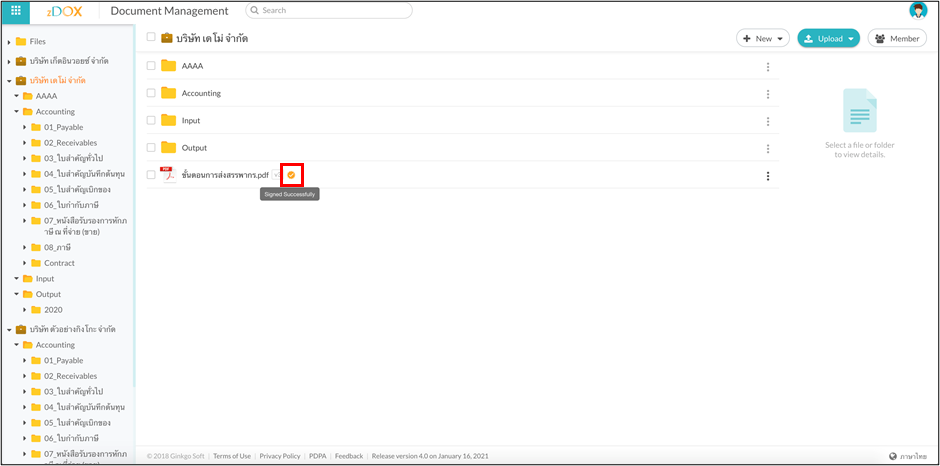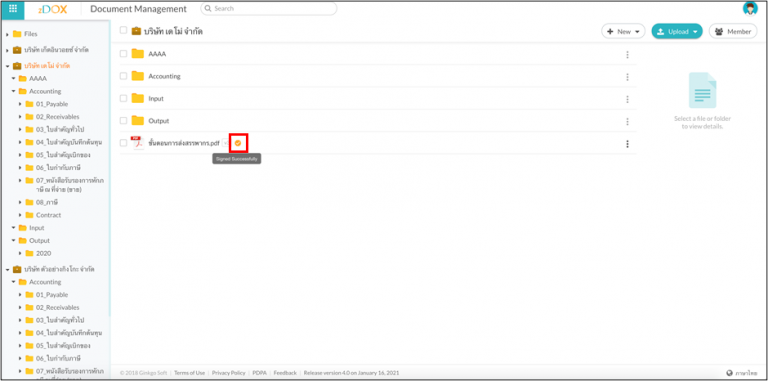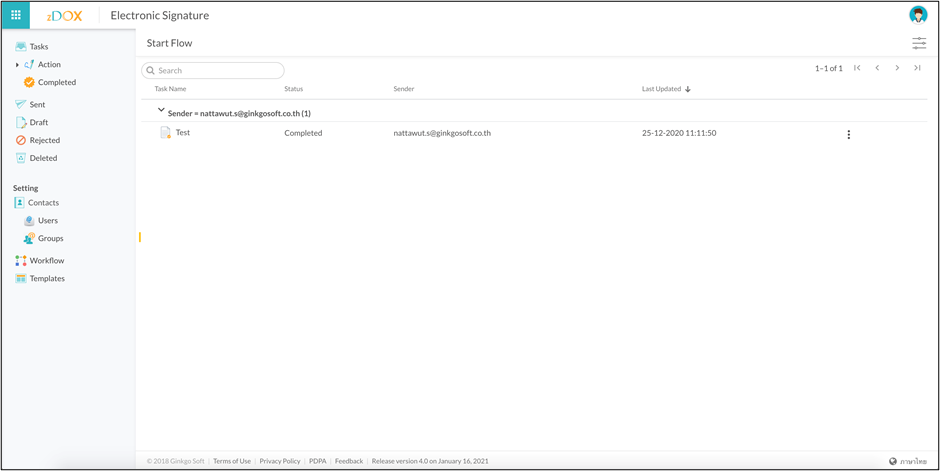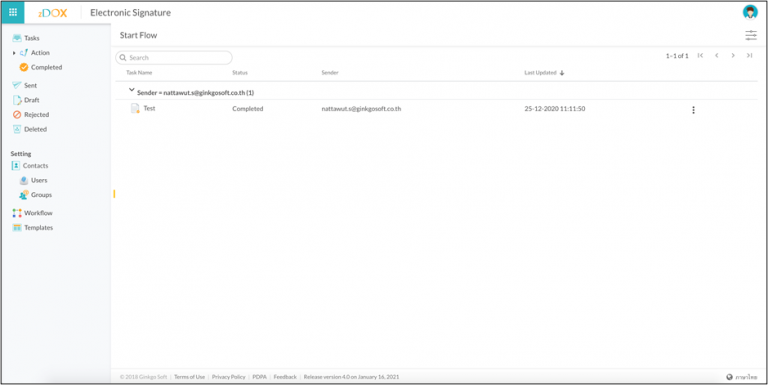 Attach files feature will let users attach files during the flow process. The attached files will be deleted by the owner and can be these file types MS Word, Excel, PowerPoint, TXT, BMP, JPEG, JPG, PNG, TIFF, and PDF.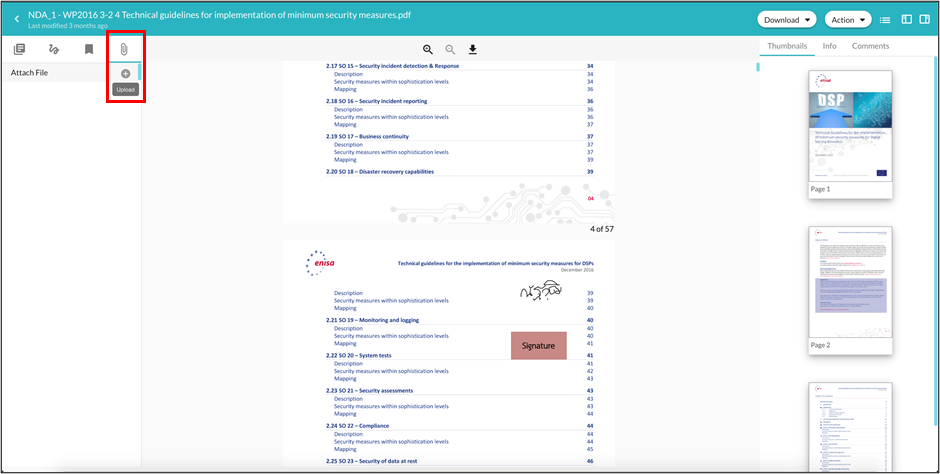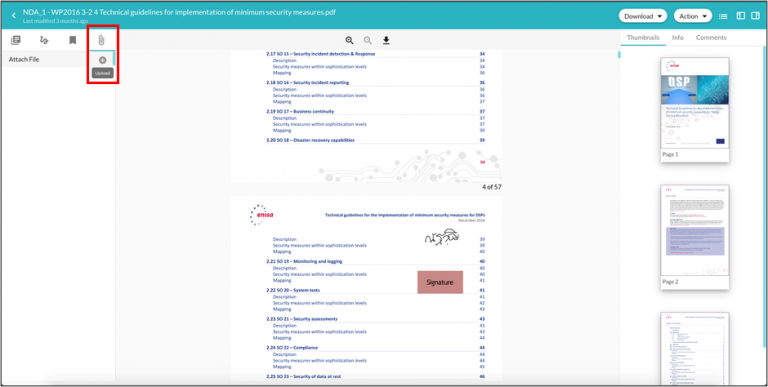 PDPA will display after login page for notice user about personal data privacy once at the first time when the detail of privacy has changed.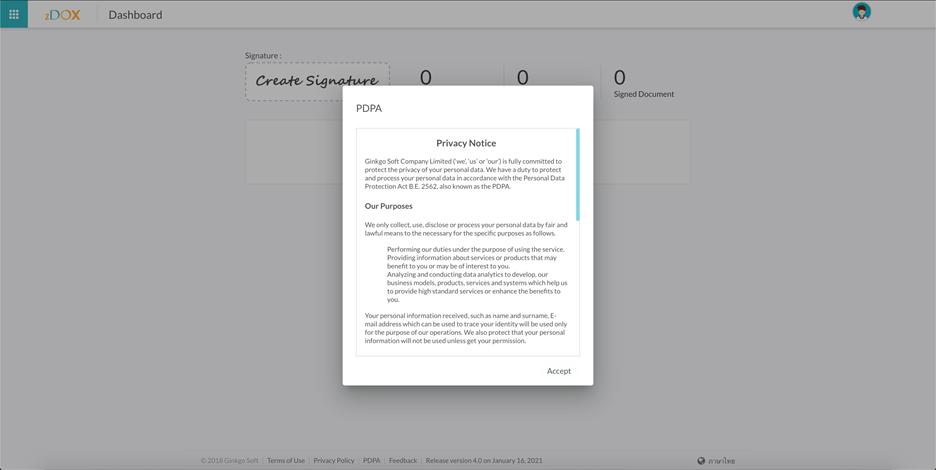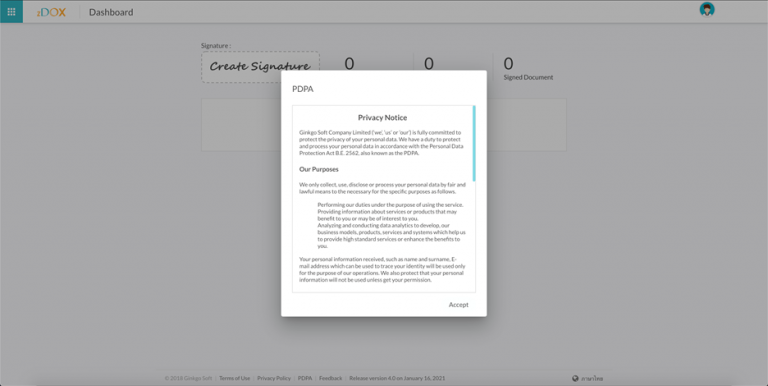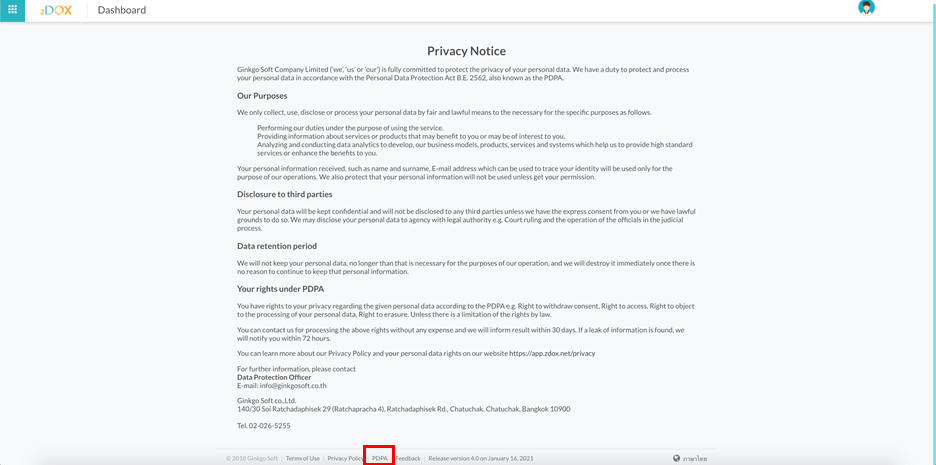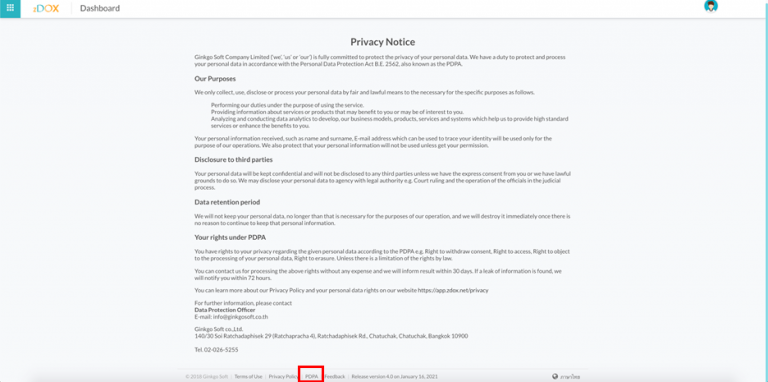 View the document by task version

Approval document flow can use these document types MS Word, Excel, Powerpoint, TXT, BMP, JPEG, JPG, PNG, TIFF, and PDF however only PDF files can approve with an electronic signature.

Sharing content in the site by a specific user, the system will show the suggested member site user that contents are stored. Sharing user individual files, the system will show the suggested user from all user's sites. However, the system allows sharing content to non-member site users by entering the correct username.

Allow free account Storage 5GB and send task 3 tasks per month

Allow Trial for company Storage 20 GB and send task 10 tasks per month

Update Privacy Policy
The searching results will display the only document that the user permitted.

Wrong signature position in document that smaller than A4.
You could change your life by changing the way you work.
try zDox